| | | | |
| --- | --- | --- | --- |
| | | | Buy |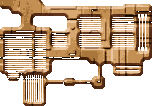 StarKnights Registration
We need your support!
If you like the game, please consider registering it!


Here's what
you get
when you
register!

Use ships of class 5 and above!
Improve your character's skills and get attack, defense, navigation, trade and production bonuses!
Create your own Alliance!
Possibility to play more games at once
Advanced Local Campaigns (25 missions!)
Get the satisfaction of supporting your favorite game!
Patches and updates are FREE.