| | | | |
| --- | --- | --- | --- |
| | | | News |




Also available in:
[Deutsch]
[Français]
[Greek]
[Italiano]
[Polish]
[Russian]
[Português]
[Swedish]

[More to come]

Quick Links:
[BBS] [FAQ] [Contact Us]

An Online Space Strategy/RPG game for Windows.
Create your character and begin building your galactic empire! Explore, discover alien artifacts, produce goods, trade, and loot the items and tech components you need to design killer fleets component by component. Compete against up to 32 opponents, humans or AI, in local campaigns or on the server online. Earn experience points and advance to higher levels, learn additional skills and that will get you powerful technologies to broaden your sphere of influence. Download the demo NOW! [More...]

Latest News...

January 31st, 2016 -
Paypal Payments Restored

As some of you have noticed, the Paypal account was locked for the last few days to investigate suspicious activities. Security is important. Nothing bad happened so it's now up and running again. Thanks for your patience!

April 10th, 2013 -
Servers are up!

Thank you guys for your patience with this. We're back online with brand new hardware! I just created my first game in years, please join and let me know how it goes!

April 6th, 2013 -
Servers are down

Ouch! There was a hardware failure with the systems. We're trying to get everything back online asap. We now have a new machine up and we're restoring backups. Stay tuned.

December 28, 2009 -
SK v0.9.9.23 is now available! [Details]

Just connect to the game server to get this latest patch. If you are using Vista's (or Windows 7's) User Account control (default), then you'll need to run the game as an administrator to get this update. To do that, right-click the StarKnights.exe file (or its shortcut) and select 'Run as Administrator'.

In case something goes wrong, re-download the game and install it over the previous installation.

May 19, 2009 -
StarKnights got a 5-stars Award from GearDownload!
September 28th, 2003 -
Genie's Lamp had been polished!

Read all the latest gossip from the SK World, read interviews with great players, download utilities and tools to help you become the supreme leader of the SK Universe !


[Features] [Download] [Buy] [Servers] [Help] [Links] [About Us]

StarKnights Visitors : ( 8375671 )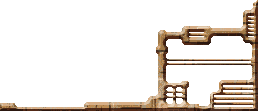 KnightSoft Technologies Inc. 1998-2013